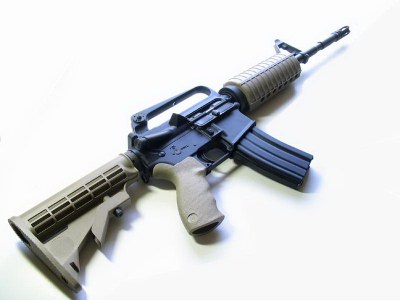 Superior Arms, Inc. products have a Lifetime Warranty to the original purchaser of a new complete firearm. We guarantee our products will be free from defects in material and workmanship. If warranty work is required, please supply a copy if the invoice for proof of purchase.
What is not covered by this Warranty
We will not cover damage of your firearm caused by:
Failure to provide proper maintenance
Accidents, abuse or misuse
Barrel obstruction
Hand loaded, reloaded or improper ammunition
Unauthorized adjustments, repairs or modifications
Normal wear and tear
What is excluded from the Warranty
Superior Arms, Inc. will not pay incidental or consequential damages under this warranty. By this we mean, any loss, expense or damages other than to repair the defects in the firearm or replace the firearm. No implied warranties extended beyond the term of this written warranty.
NOTICE
Superior Arms, Inc. sells stripped lower receivers to Federal Firearms License dealers throughout the United States.This allows the dealer to manufacture a rifle using our parts or our competitorís parts. The rifle may not be manufactured by Superior Arms, Inc. If you feel that the quality does not meet your expectations, please contact Superior Arms Inc. Superior Arms will confirm that the rifle, with a Superior Arms lower receiver, was in fact manufactured by Superior Arms, Inc., rather than from competitorís parts.